iblitz in Mainz was born, initially, as the travel diary of Joan Razola ( @iblitz ) during her attendance in August 2022 at the International Summer School of the Johannes Gutenberg Universität Mainz in Rheinland-Pfalz (Germany).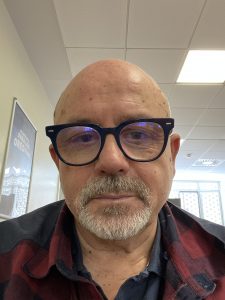 Joan Razola -passionate about learning languages ​​and since 2018 a student of German Philology  (Germanistik)  and East Asian Languages ​​and Literatures- is also the creator of the personal project Germanistik.blog . The objective of  Germanistik.blog  is to be a meeting point where you can find online resources to  learn German  (own and external) and obtain information that helps us to  better understand the life, history, culture and society  of German-speaking countries.
You can follow the news of the two blogs through social networks: @germanistikblog on Twitter and Instagram
Para cualquier sugerencia o pregunta puedes enviar un correo electrónico a:
joan @ germanistik.blog
Agosto de 2022.
iblitz in Mainz ist im Prinzip das Reisetagebuch von Joan Razola (@iblitz) während seiner Teilnahme an der Internationalen Sommerschule der Johannes Gutenberg-Universität Mainz in Rheinland-Pfalz (Deutschland) im August 2022.
Joan Razola – leidenschaftlicher Sprachenlerner und seit 2018 Student der Germanistik und der ostasiatischen Sprachen und Literaturen – ist auch der Gründer des persönlichen ProjektsGermanistik.blog. Das Ziel von Germanistik.blog ist es, ein Treffpunkt zu sein, an dem Sie Online-Ressourcen zum Erlernen der deutschen Sprache (intern und extern) finden und Informationen erhalten, die Ihnen helfen, mehr über das Leben, die Geschichte, die Kultur und die Gesellschaft der deutschsprachigen Länder zu erfahren.
Sie können die beiden Blogs in den sozialen Medien verfolgen: @germanistikblog auf en Twitter e Instagram.
Wenn Sie Anregungen oder Fragen haben, können Sie eine E-Mail an mir senden: 
joan @ germanistik.blog
August 2022.